Instrukcija kaip medžiotojų tinklapyje sukurti nuotraukų galeriją.
Prisijunkite prie administravimo aplinkos.
Pasirinkite meniu punktą "Gallery" -> Add Gallery / Images".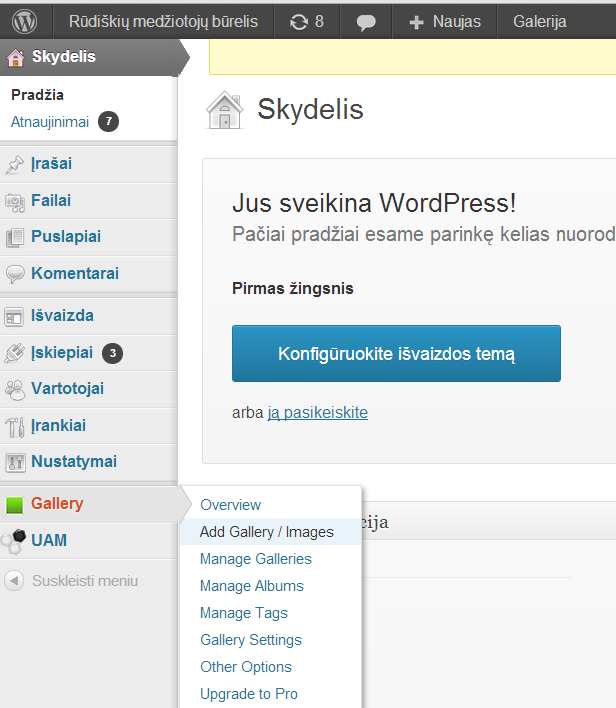 Atidarytame puslapyje įrašykite galerijos pavadinimą.
Įkelkite failus. Paprasčiausiai nutempkite paveikslėlius į paveikslėlių skiltį. Kai kuriose naršyklėse tai nepalaikoma, spauskite "Add files"
Įkėle failus spauskite "Start Upload". Paveikslėliai turi būti įkelti.
Pastaba. Paveikslėlio dydis neturi viršyti 2 MB. Venkite lietuvišku raidžių paveikslėlių pavadinimuose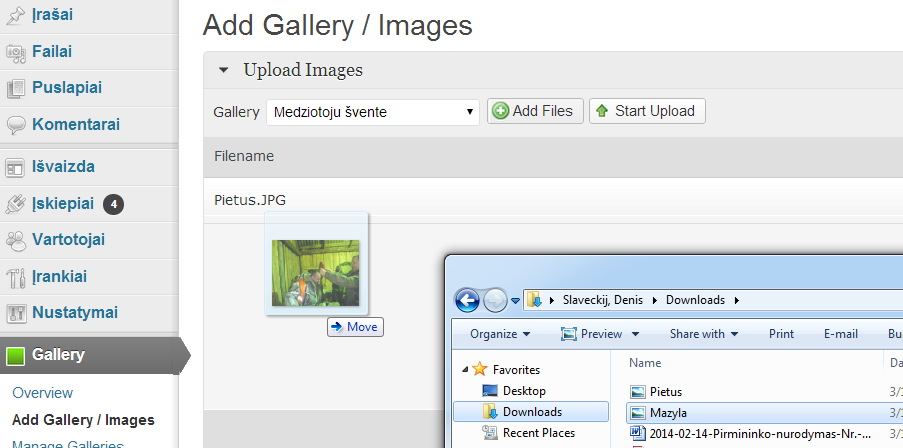 Nueikite į puslapį, kur norite įkelti galeriją. Pvz.: Pradėkite kurti naują įrašą.
Pasirinkite puslapio redagavimo būdą "Vaizdusis".
Spauskite mygtuką "Next GENGallery- Attach To Post".
Nueikite į skiltį "What would you like to display?".
Pasirinkite galeriją. Spauskite "Save".
Išsaugokite puslapį.